Cyprus
_________________________________________________________________________________________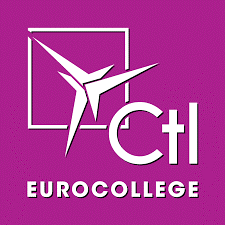 Why Study in Cyprus ?
Cyprus has an extensive system of secondary and higher education. However, the latter is particularly popular among foreigners. There are around 25,000 students studying at the Cypriot universities, and the foreigners make up at least one-third of them. Several international colleges and universities in Cyprus offer dual degree programs, fully accredited by the UK and USA partner universities. A rising power in international education (students from 50+ different countries study in Cyprus). It has Highest tertiary education percentage in the EU (54.6%).
What are the Benefits of Studying in Cyprus ?
Universities in Cyprus offer affordable tuition fees and they also offers moderate living expenses for international students. Dorm-style housing or hostels are available for students who wish to study abroad in Cyprus. Rooms are designed to accommodate one, two, or four students.
Cyprus has the warmest climate and warmest winters in the Mediterranean part of the European Union.
International students should note that, because Cyprus was a British Colony, most of the population is multilingual and English is commonly spoken as a second language. Universities in Cyprus use English as the official language of instruction and administration. Foreign or International students can easily navigate the university, the community, and travel throughout Cyprus.
Is Cyprus a Good Place to Study ?
Cyprus is full of magnificent and charming beaches, snowy mountain peaks, stone villages and ancient ruins of rich cultural heritage. With its amazing and attractive natural landscapes, it has become a favorite holiday destination for tourists. 
Cypriot people are well known for their hospitality and friendly nature. Anywhere you go on the island expect a warm and relaxing atmosphere.
Cyprus has high academic standards. The country is very safe and the crime rates are extremely low. Credits can be transferred to all other European Union countries as well as US and Canada. Scholarships are provided to all International students that cover up to forty percent of tuition fees.
Is Cyprus Expensive to Study ?
For international students, tuition fees differ depending on both the degree type (e.g. Bachelor and Masters). The tuition fee for international bachelor undergraduate students is below 3500 Euros per annum except when the course of study is Pharmacy, which the annual cost is about 7000 Euros. The tuition fee of the Masters/Ph.D. postgraduate programs is between 2000 and 2500 Euros which depends on the course of study.
The cost of living in Cyprus is incredibly reasonable, and once you start getting to know the locals you will barely pay a dime to have a good time in Cyprus. Cyprus is blessed with natural beauty and has one of the healthiest environments in the world and free from any kind of pollution.
How much a student can earn in Cyprus ?
As an International Student in Cyprus, you are only allowed to work for 20 hours a week during college days and 36–40 hours a week during the holiday season. Usually, the minimum per hour wage for international students in Cyprus is 5 Euro.
Can I Stay in Cyprus after graduation ?
The international students have to exit Cyprus within 60 days after completion of their degree starting from their graduation ceremony day in Cyprus. 
Is It Easy to get PR in Cyprus after Study ?
Foreign students who come to Cyprus on a Study Visa have to register their stay and get a temporary residence permit upon arrival. They are not allowed to work full-time, and even so, only in certain sectors of employment. They may renew their temporary residence permit for the duration of their studies.